4 August 2021
Nippon Express (Nederland) B.V., a subsidiary of the Japan-based global logistics company Nippon Express Co., has completed construction of its Schiphol Airport Logistics Centre in Schiphol Trade Park and held a ceremony mid of July 2021 to mark the occasion.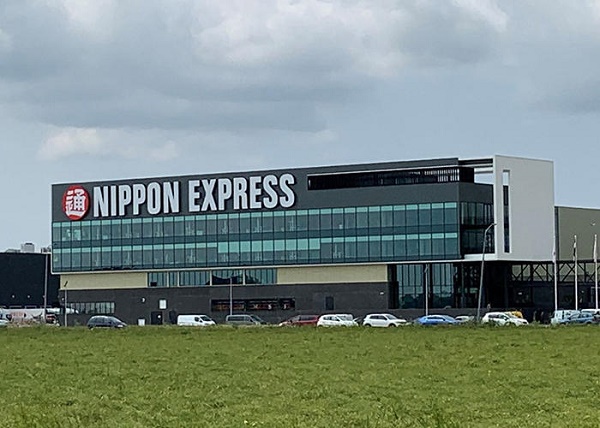 Situated in Schiphol Trade Park about 7 km southwest of Amsterdam Schiphol Airport, the Centre offers twice the space of Nippon Express Netherlands' existing warehouse while being an eco-friendly facility with a 60 m x 55 m section of its rooftop covered in solar panels.
Better serve pharmaceutical industry
The newly opened location comes fully equipped with dedicated temperature-controlled spaces for pharmaceutical products that allow for storage in three temperature ranges - 15ºC to 25ºC (constant-temperature), 2ºC to 8ºC (refrigerated) and -15ºC to -25ºC (frozen) - as well as dedicated truck docks to better serve the logistics needs of customers in the pharmaceutical industry. Envisioning the need to handle heavyweight and long-length cargo such as semiconductor-related devices, ULD handling systems capable of processing 20ft pallets have been introduced with the aim of handling more large cargo items.
As it aims to expand its logistics services in the Netherlands with the establishment of this new Centre, Nippon Express Netherlands will be stepping up its efforts on behalf of the pharmaceuticals and semiconductor industries, both designated priority industries in the Nippon Express Group's business plan.