Image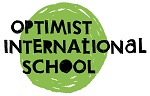 1 October 2020
Since opening its doors in January 2018, Optimist International School (OIS) continues to go from strength to strength. The public International Primary School has tapped into the demand of the growing expat community in Amsterdam Airport City and over the past 2,5 years has grown from 25 to 200 students.  
"We now have children and teachers from over 30 nationalities at our school. This great diversity allows us to learn from each other, to celebrate our identities and to focus on helping the children understanding what it means to be an internationally minded global citizen", says  Anne Marie van Holst, Director of the Optimist International School. The school offers a happy, safe, and encouraging learning environment where everyone feels welcome and valued. Surrounded by nature, OIS is only 15 minutes from Schiphol Airport and 20 minutes from Amsterdam.

Not only 'The Dutch Inspectorate of Education' calls the school a true pearl in education. During a recent parent survey managed by 'Scholen met Succes' (the market leader in the field of satisfaction surveys and market research for schools) OIS received a score of 8,01 for overall satisfaction, with the average across the Netherlands being 7,58. Also their students feel extremely happy, scoring the school an 8.85 which is 1,27 higher than the average across the Netherlands.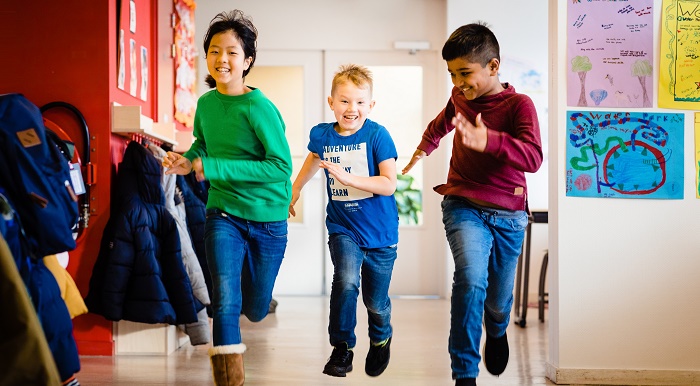 Learning is fun, engaging, and inspiring! 
OIS provides inquiry-based education and gives children the opportunity to discover and develop their unique talents and learning skills. They embrace each child's continuous learning journey in line with their motto 'Bringing out your child's inner magic'. The language of instruction is English, and the core programme is based on the theme-based International Primary Curriculum (IPC). IPC lays out a clear process of learning and specific goals for every subject, interlinked in units, and aims to develop international mindedness and encourages personal learning. The whole school community, including parents, are viewed as partners in the learning cycle. Children also have Dutch lessons (Dutch as additional language), receive physical education and are offered a varied after school activities programme.  They also have specialist teachers for additional support in English. 
Internationalisation Amsterdam Airport City
OIS works closely with two bilingual schools (secondary school Haarlemmermeer Lyceum and primary school Klavertje Vier) and the municipality of Haarlemmermeer to further strengthen the internationalisation of education in the region with focus on increasing awareness and providing more language support in Dutch or English across students and teachers. There is still availability in all groups for children aged 4 to 11 years. New children are welcomed throughout the academic year. To learn more about OIS please visit the website www.optimist-international-school.nl.