Image

17 november 2020
Recently a high-tech facility for the production of cell therapy has been built in Amsterdam Airport City. US-based biotech company Kite, a Gilead company, has chosen the European top location for the manufacturing of an innovative treatment for people with certain types of blood cancer. This is not only a milestone in the medical field, it also gives a boost to the Dutch Life Science and Health sector.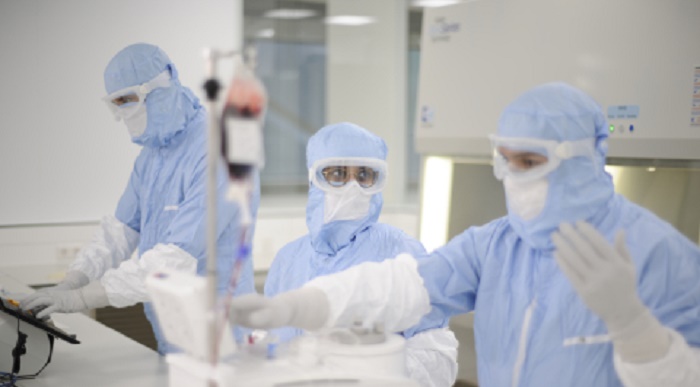 Kite, an independent operating company with headquarters in Santa Monica, California, was founded in 2009 and is part of biopharmaceutical company Gilead Sciences since 2017. Kite is a leader in cell therapy, which is an individualized method of treatment that harnesses the power of the body's own immune system to identify cancer cells. Louis van de Wiel, Vice President, Site Head EU Manufacturing for Kite in Europe, explains how the procedure works: "With CAR T-cell therapy, Tcells (a type of white blood cell) are taken from the patient in qualified European hospitals. These cells then come to our production facility in Amsterdam Airport City, where modification takes place, so they can recognize and attack certain types of cancer cells. They are then transported back to the qualified hospital in Europe. There, the CAR T cells are administered to the same patient by infusion in a single dose".
Gateway to Europe
Before this new production facility for Europe was established, patients' cells always had to cross the ocean for manufacturing at Kite's production facility in California and then sent back again. "Time is a crucial factor for this type of patient, because their prognosis is often very poor", explains Louis van de Wiel. Kite therefore decided that a production location in Europe had to be established as soon as possible. The decision was made in favour of Amsterdam Airport City because of the presence of top talent due to the many universities and research institutes nearby and for the centralized location in Europe. With the proximity to Schiphol Amsterdam Airport, it has outstanding transport links to the region. The new facility is designed to produce for a capacity for up to 4.000 treatments per year for patients from all over Europe. The opening of the facility in the Netherlands enables Kite to supply patients in Europe more quickly, with the aim to reduce production time by about a week.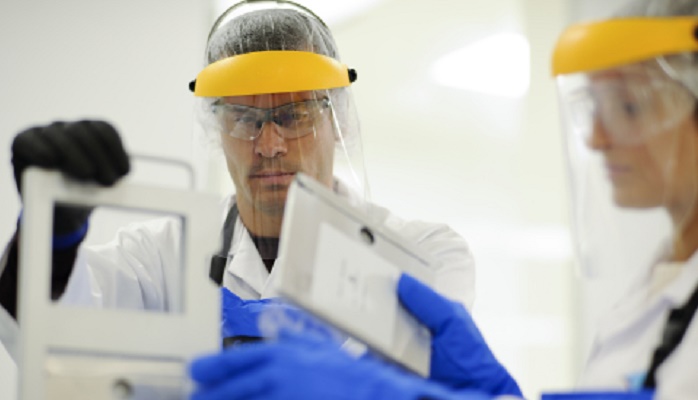 Expansion in record time
The Kite facility in Amsterdam Airport City was established in record time, starting construction in 2018 with a small organization of only 15 employees. With an initial investment of €130 million, a high-tech production facility of 19,000 square meters, including 12 laboratory clean rooms was built in two years' time. "It's really amazing how smoothly it all went and how quickly we received permits and were able to start building", says Van de Wiel. "Thanks to the efforts of all the people here, as well as business partners like transporters and local authorities such as the municipality of Haarlemmermeer and the province, we were able to facilitate everything in such a short time". Now more than 400 people are working in Kite's European cell therapy manufacturing facility. In addition to the direct jobs generated, the facility also provides many indirect jobs – such as suppliers, logistics and transport. With the arrival of the European Medical Agency (EMA) in Amsterdam in 2019 and the establishment of biotech companies like Kite, Amsterdam Airport City is increasingly becoming a European top location for the Life Science and Health sector and highly educated talent.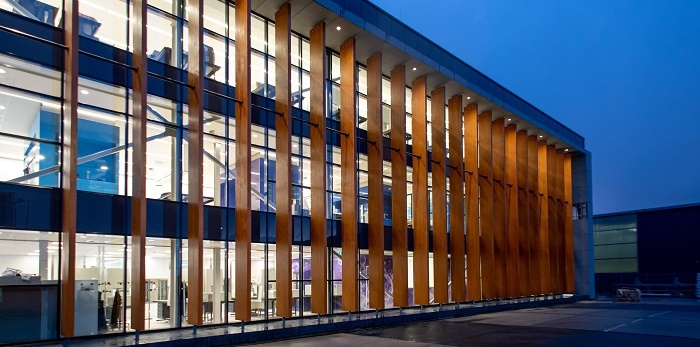 Future 
In the short-term Kite expects to grow. Not only in number of employees that is expected to increase to 530.  "We could eventually double our production", says Van de Wiel. "Since we believe that CAR T-cell therapy could possibly form the basis for the treatment of many more types of cancer in the future, we will be able to produce up to twice as many CAR T-cell therapies for patients in this facility".