17 November 2020
Plans have been revealed to create Europe's first urban logistics campus in Amsterdam Airport City. The 120,000 square-meter City Logistics Innovation Campus (CLIC) will be a hub for innovations to help make the city region more liveable.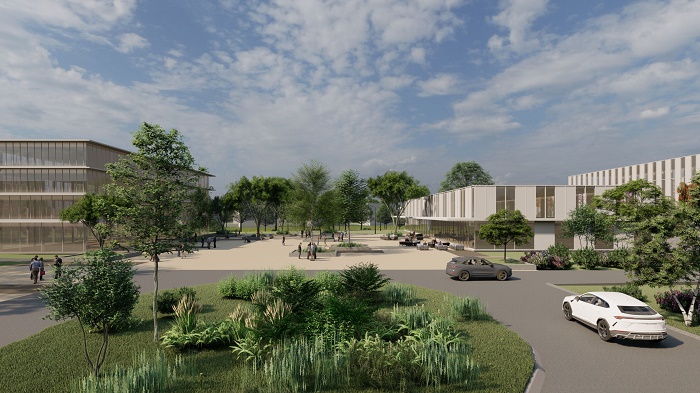 More than 250,000 euro is being invested in the planned hub, which will work on projects to help reduce air and sound pollution related to the distribution of goods. Set to be constructed at business park Lijndenhof in the municipality of Haarlemmermeer, the CLIC institution will work to streamline vehicular movements related to businesses, supermarkets, construction sites, and deliveries to make them more efficient. 
A flexible, sustainable logistics hub
CLIC will facilitate innovation by bringing together all stakeholders – from source to end delivery – with food, non-food and express companies working together with automotive, energy, ICT and logistics companies. Researchers and policymakers will also be involved for the full cycle of any project – from ideas with impact to proof-of-concept solutions, to fully operational applications. The proposed green campus terrain will feature offices, business spaces and logistic hubs that can be fully tailored to each company's individual needs and shared services, such as energy supply, park management and hotel facilities. CLIC will also have its own sustainable energy-smart-grid to supply all the green power required to send an entire electric fleet into the zero-emission areas of the city.