Image

8 February 2021
The world market leader and pioneer in beauty will relocate to the Share Building at Park 20I20 in Hoofddorp in the summer of 2021. This new building is one of the most sustainable offices in Europe and it will offer L'Oréal's employees a modern working environment. We spoke with Marius van Haaren, Director Public Affairs at L'Oréal Netherlands and General Counsel L'Oréal Benelux, about their new offices, their innovative market approach and how Covid-19 has affected the business.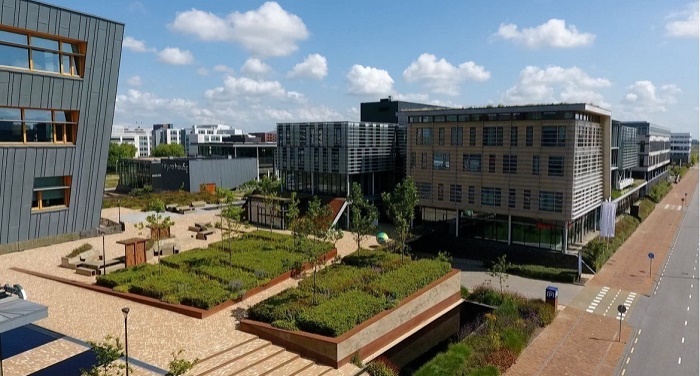 A focus on sustainability
Last year, the organisation launched the L'Oréal For the Future project in which they shared their sustainability goals. To be able to achieve these goals in the Netherlands, it became essential for the organisation to relocate to a more sustainable office. The new office is in the world's first Cradle-to-Cradle business park, which means that it is built with re- and upcycled materials. Besides, it combines innovation with sustainable designs, it uses an optimal ecological approach and works with closed systems for energy (solar installation) and water. Van Haaren is excited about this: "We want to offer a modern way of working to our employees in an environment where teams perform at their best and where they can breathe sustainability. Flexible, agile and activity-based working is a trend further accelerated by the Covid-19 crisis. The office at Park 20I20 offers us the most modern facilities for this way of working."
The new office is very close to their current location in Hoofddorp, "Beukenhorst South", part of the Amsterdam Airport City. Schiphol Airport has excellent train connections with, for example, Paris, which is an important destination as L'Oréal's international headquarters is located there. "Travelling by train is convenient and with our focus on sustainable ways of travelling, it also makes full sense", says van Haaren. L'Oréal's new office is within walking distance from the Hoofddorp train station, which has a good connection with the rest of the Netherlands.  
Proximity to clients 
'We decided to keep our offices in Hoofddorp because of the proximity to our clients", indicates van Haaren. The Amsterdam Airport City is part of the economic motor of the Netherlands (the Randstad) and most of the regional clients of L'Oréal are close by. Short travel times to clients support the company's goal to decrease their carbon footprint, which is also in line with their sustainability goals. 
Beauty Tech business
L'Oréal wishes to stay close to their clients, many of whom are heavily expanding their e-commerce business, which has almost doubled during the Covid-19 pandemic. "Increased e-commerce is a trend that had already been ongoing. In beauty it is extra important that people can see how a product will look like on one's face, nails or hair. With our Beauty Tech expertise, we want to provide this experience online using digital services such as virtual make-up and hair-colour 'Try On'. Augmented reality (AR) technology enables you to try our products, which makes it easier to make a decision online". You can get recommendations for the best products, the best colour and the best routines. L'Oréal has already launched an artificial intelligence (AI) driven skin care assessment with online beauty consultancy on Facetime. Voice-based beauty coaches via smart phones are accessible 24/7. Van Haaren: "We really believe that AR, AI and voice-powered technologies are the future of the beauty experience." In this context L'Oréal acquired ModiFace in 2018, which is the first Beauty Tech company and historical leader in beauty AR and AI business. Both digital beauty and sustainability are key focus points of L'Oréal's business model.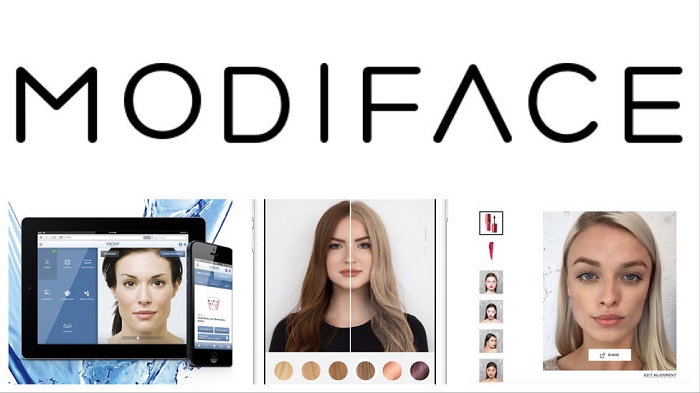 Together with their partners
The Amsterdam Airport City is part of a thriving ecosystem of accelerators, incubators, and high-ranking knowledge institutions. "Important stakeholders like VNO-NCW in The Hague, the largest employer's organisation in the Netherlands, are not far away. Also, the NCV, the association of manufacturers and importers of cosmetics, in Zeist is a very important platform for us. These are institutions at the forefront in comparison to their European sister organisations", says van Haaren. The director is also thankful for the good cooperation with the municipality of Haarlemmermeer: "We have a voice and the municipality supports us to connect with significant stakeholders, which makes it very pleasant that our new sustainable office Park 20I20 will remain in the same area."