Image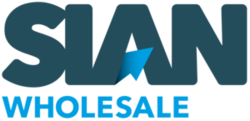 3 May 2021
SIAN Wholesale, one of the fastest growing distributors of Fast-Moving Consumer Goods (FMCG) in the UK, expanded to a new warehouse in Amsterdam Airport City in November 2020. The warehouse is situated within the SEGRO Logistics Centre at Rijnlanderweg in Hoofddorp, only five minutes from Amsterdam Schiphol Airport. This has allowed the wholesaler to import and export with other EU countries easily.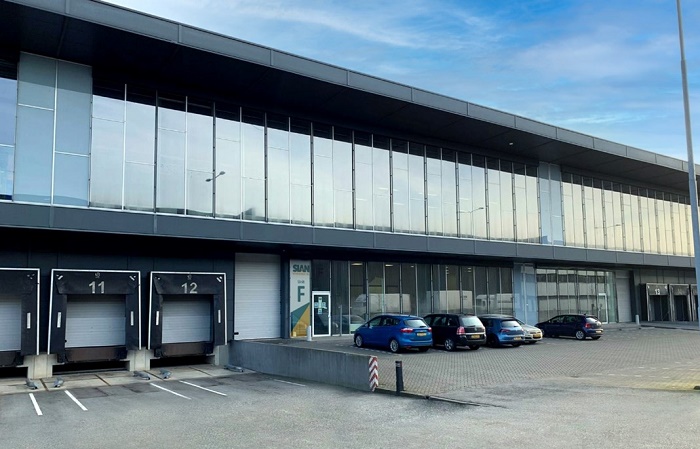 Incorporated in 2003 by father Simon Klimcke and son Andrew Klimcke, SIAN has now been wholesaling for almost 18 years. With its head office in Surrey (UK), two warehouses and over 60 employees, the company realised a turnover of more than €70 million last year.
'When Brexit was announced in 2016, we knew that it would have an impact on our business,' says Rudolf Fourie, General Manager of SIAN Wholesale NL B.V. 'We were looking for an opportunity to continue serving our European customers to the full, as twenty percent of our business is trading within Europe. We had been searching for locations in the Netherlands, Belgium, Germany and France, yet the Netherlands proved to be the best choice. So we decided to open an "orange" warehouse,' states Fourie, who moved overseas with his family to run the business in the Netherlands.
One-hour flight to London Heathrow Airport
'One of the reasons we chose Amsterdam Airport City as the location for the new warehouse was its proximity to London Heathrow Airport which is only a one-hour flight from Amsterdam Schiphol Airport. If someone from our company or visitors wants to come over, it's very convenient for them that we have our office close to the airport,' explains Fourie. 'Furthermore, we wanted to settle in an area between Amsterdam and Rotterdam, not too far away from the Port of Rotterdam because we handle a lot of international shipments. SEGRO Logistics Centre at Rijnlanderweg in Hoofddorp provides us just this quality real estate, good facilities and excellent accessibility.' 
Access to talent
Another reason why the UK-based distributor wanted to settle in Amsterdam Airport City was the availability of a multilingual workforce. 'Most people in the Netherlands – e.g. compared to people in France – speak English. We now have access to a large talent pool of employees living in the vicinity of the airport and in the Leiden area. Local people understand how local business works, so we try to hire these local employees,' says Fourie.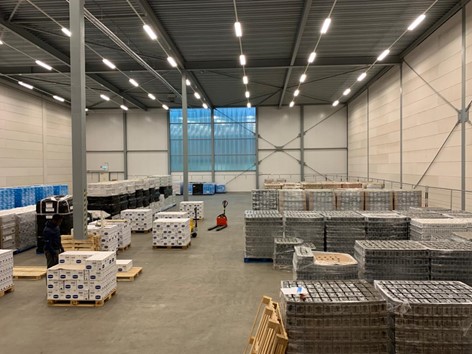 A growth vision
The wholesaler faces difficult times during the COVID-19 crisis because customers are having to close down due to financial difficulties. Despite these unprecedented and challenging times, SIAN continues to grow. 'No matter the scenario, there will always be opportunities. But you have to be smart enough to seize them,' says Fourie. He adds that the company is fortunate to sell products for daily life like branded toiletries, health and beauty products, household goods, drinks, and more. 'We're doing a great job at trading these products, and people will always need toothpaste.'
In addition, SIAN has adapted very quickly to digital communication and to the virtual office. 'As a team, we're working well together, we share a growth vision and are pushing hard to achieve this vision. We have a fast-moving culture, and the people in our company adapt to that culture and flourish in it. That's probably the main reason for our growth,' explains Fourie.
Fourie is optimistic about the future of his company and the business opportunities in Amsterdam Airport City. 'Currently, we have eight employees working for us in the Netherlands, and we plan to have fourteen by the end of the year. Amsterdam Airport City is an international showroom for our customers and a great place to do business. Any company in the UK that is looking to expand their business in Europe will definitely have to consider the Netherlands.'