15 July 2022
On June 30th, 250 L'Oréal employees worked for various organizations during the annual L'Oréal Citizen Day. On this day, company employees are given the opportunity to commit themselves to social and societal causes. L'Oréal cooperated with five organizations located in the municipality of Haarlemmermeer.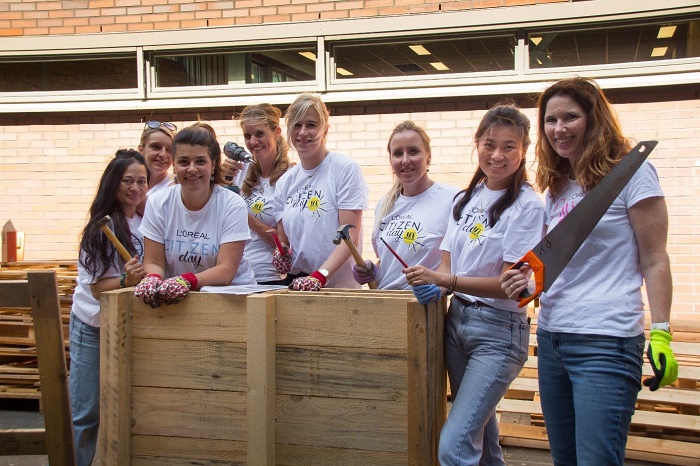 A strong partner of the initiative is the Food Bank (Voedselbank), for which a great food collection was again organized this year at both 'Jumbo' and 'Albert Heijn' in the Vier Meren shopping center. The group of volunteers managed to collect 50 crates filled with products.
A fun afternoon of games was organized together with the elderly from the Bornholm retirement home. The MEERgroen Foundation was supported in managing the flower meadows and removing unwanted species, and furniture was made at the Spaarne Gasthuis, existing benches were painted and a lot of new flowers and plants were placed.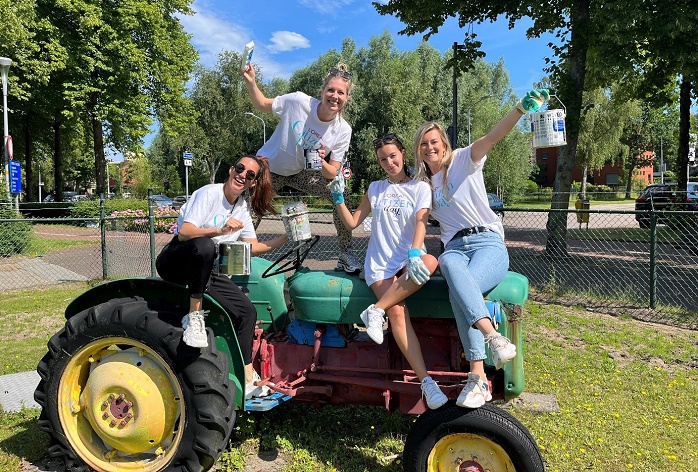 A new collaboration was launched this year with the farm 'Boerenzwaluw', where a team of 25 volunteers helped with painting the tractors, the care of the animals and gardening.
Since 2010, the Citizen Day is part of L'Oréal's commitment to make a global impact for non-profits and their beneficiaries. This year again great collaborations were set up with one important goal: creating solidarity.