15 November 2021
At the end of October 2021 the annual 'L'Oréal Citizen Day' took place in Amsterdam Airport City, a day of voluntary work.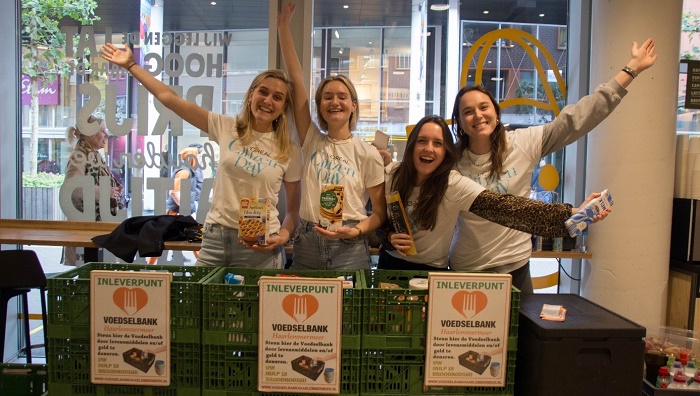 Despite the fact that COVID-19 slightly reduced the possibilities, a number of nice collaborations with associations have arisen with one big goal: to create the feeling of belonging, something that is of great importance in this uncertain context.
Haarlemmermeer Voedselbank
This year, several L'Oréal employees joined forces to work for, among other things, the Haarlemmermeer Food Bank, which is dedicated to people who, for whatever reason, are temporarily unable to provide for their own necessities. Two different in-store actions were organized in the Albert Heijn and in the Jumbo of the Vier Meren shopping center in Hoofddorp where 70 crates full of all kinds of products were collected.
Bornholm and De Eijkenhove
An activity was also organized with nursing home Bornholm where L'Oréal employees played games with the elderly and completely renewed the roof of the folière. At the nursing home De Eijkenhove they helped with a daily activity and in the afternoon, pancakes were baked that the elderly enjoyed.