17 March 2022
21 international companies opened a new location in Amsterdam Airport City in 2021. Compared to 2020, this is an increase of no less than 62%. This increase is by far the largest in the region, according to the results announced by amsterdam inbusiness (aib) and the Netherlands Foreign Investment Agency. The aldermen for Economic Affairs (EZ) Marja Ruigrok and Johan Rip are therefore pleased with this result.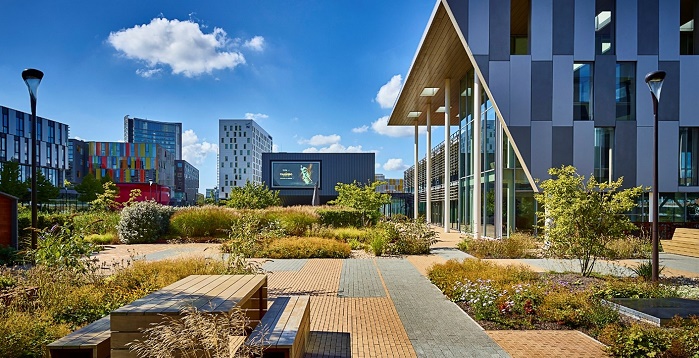 Strong recovery
The economy in Amsterdam Airport City is experiencing a strong recovery in attracting international companies compared to 2020. This is partly because Amsterdam Airport City does not concentrate on one strong sector, but focuses on a few strong industries.
 
"Last year Amsterdam Airport City was again declared the strongest economic region. A position we would like to maintain. Diversification is an important topic in this regard. So in addition to aviation-related activities, there is extra attention for, among other things, ICT and Health," says Alderman for Economic Affairs and Innovation Marja Ruigrok.
Businesses
Amsterdam Airport City is committed to an economy that focuses on different sectors. Therefore it is less dependent on business activities that are directly linked to Schiphol Airport. For instance, 15 of the 21 new companies are non-logistics companies. Seven new companies are active in the ICT/Tech sector. Examples include the warehouse robotics startup Hai Robotics and Solibri, one of the leading digital tools for 3D construction planning. Within the Life Sciences & Health sector, four new companies have established in Amsterdam Airport City, including the company Dynacure, which focuses on developing treatments for neuromuscular diseases. 
Three international companies from the Consumer & B2B Goods sector have been added and one company from the Financial Services sector. Moreover, six companies from the Transport & Logistics sector were established, including the company Airspace, which is revolutionizing air freight and time-critical logistics. The attraction for logistics companies is still high. This sector remains important for Amsterdam Airport City.
Jobs
"It is great to see that so many new companies have settled in our municipality in 2021 despite the corona crisis. Those companies say they will create a total of 753 new jobs within three years. An increase of no less than 123% compared to a year earlier. I am very pleased with these figures," says Johan Rip, alderman for Economic Affairs and Labor Market Policy. 
"In addition, we see that 592 of these jobs (79%) are non-logistics jobs, compared to only 67 non-logistics jobs (20%) in 2020. So we are taking a different path in terms of business. Statistics Netherlands (CBS) estimated in 2017 that every job at an (international) company also results in one extra job at another company. So double win!" said Alderman Rip.
Cooperation aib
Since 2008, Amsterdam Airport City has been working together with the municipalities of Amsterdam, Amstelveen and Almere as amsterdam inbusiness. This partnership focuses on the acquisition and establishment of international companies that stimulate employment, sustainability and innovation. 
In 2022, aib and Amsterdam Airport City will continue to focus on diversification. In addition, efforts are being made to retain established international companies and to connect these companies with each other and with other relevant public and private institutions.