3 August 2021
SMARTKAS, a global provider of a scalable energy and waste-neutral smart agriculture solution, signed a lease with Prologis for a high-end warehouse at Prologis Fokker Logistics Park. By locating logistics operations near Schiphol, the partnership helps SMARTKAS deploy and install its AI-run fully automated structure anywhere in the world. SMARTKAS will lease a warehouse of 5,776 square meters at Prologis Park Fokker DC2B, making the facility fully leased.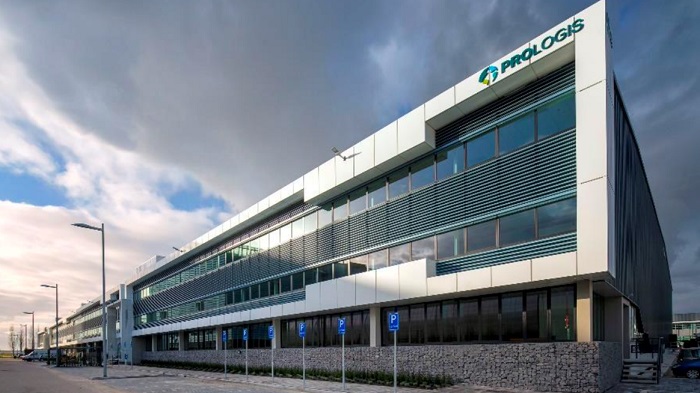 Sustainability as a priority 
The mission of SMARTKAS is to create a fully sustainable and 100% green agricultural process that relies solely on renewable resources for energy and water and produces food without chemicals in a smart and efficient way. This is a natural fit with Prologis Park Fokker DC2B, which is built to meet the topmost sustainability criteria. As a result, the facility is equipped with LED lighting and has a BREAAM assessment of "very good." 
Fokker Logistics Park 
The facility leased by SMARTKAS is located at Prologis Fokker Logistics Park, which accommodates numerous international logistics companies, as well as medical- and technology-related companies. With 300,000 square meters, it is the largest airport-linked privately owned logistics business park in Europe. It offers maximum flexibility in terms of space and layout. "We are extremely excited to be able to move into such an impressive and high-profile park and cannot wait to start the construction of our smart farm," says Dr. David Meszaros, CEO of SMARTKAS. 
Marijn van den Heuvel, Director Capital Deployment & Leasing at Prologis says, "We are very proud to welcome the innovative SMARTKAS to our high-tech flagship park. Their sustainable ambitions perfectly suit our constant efforts to minimize environmental impact. We look forward to our partnership in the coming years and to taking leaps toward a sustainable future together."
About Prologis 
Prologis, Inc. is a global leader in logistics real estate with a focus on high-barrier, high-growth markets. As of March 31, 2021, the company owned or had investments in, on a wholly owned basis or through co-investment ventures, properties and development projects expected to total approximately 990 million square feet (92 million square meters) in 19 countries. Prologis leases modern logistics facilities to a diverse base of approximately 5,500 customers principally across two major categories: business-to-business and retail/online fulfilment.