27 October 2020
Tampnet has been awarded a contract to supply 4G/LTE coverage from two base stations to the Gemini Offshore Wind Park. The wind park, with a total of 150 wind turbines, is located in the Dutch North Sea 85 km off the Dutch coast.
The GEMINI Wind Park consists of two offshore wind parks named "ZeeEnergie" and "Buitengaats", each consisting of one substation and 75 wind turbines. The site is located approximately 55 km north of the island of Schiermonnikoog in the Dutch North Sea and 85 km off the Dutch coast.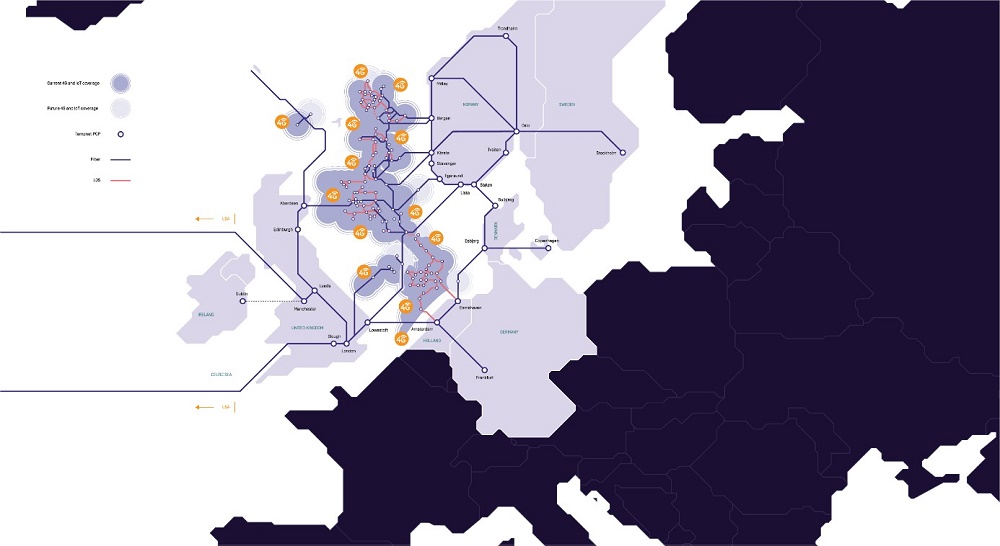 Fast track project
"We are excited about the GEMINI Wind Park since this will be the first offshore wind park in the Dutch part of the North Sea we are going to provide with LTE/4G coverage", says Huib Fenenga, Coutry Manager at Tampnet NL. He points out: "This project is an important extension of our offshore coverage in the Dutch part of the North Sea." Tampnet will operate two base stations – one on each substation – and according to Fenenga the installation is going to be made in cooperation with GEMINI and will have a focus on safety, high quality and an ambitious time line. Tampnet's solution will not only provide coverage for the Wind Park, but also for the Service Operation Vessel (SOV) and the Crew Transfer Vessels (CTV) working in the wind farm area.
About Gemini 
Gemini is one of the world's largest offshore wind parks, both in terms of size and in terms of production. The shareholders of the Gemini Offshore Wind park are: Northland Power, Siemens Financial Services, HVC and ALTE LEIPZIGER/HALLESCHE (represented by WPD invest). Gemini is located in the Dutch North Sea, 85 km north of the Dutch coast and is not visible from the shore. This location offers some of the highest and most constant wind speeds on the Dutch part of the North Sea. The project is fully operational since 2017.
About Tampnet
Tampnet was founded in 2001 in Stavanger, Norway and operates the world's largest offshore high capacity communication network in the North Sea and the Gulf of Mexico, serving customers within Oil & Gas, Wind Energy, Maritime and Carrier sectors with first-class telecommunications. The company employs more than 100 people, with offices in Norway, UK, the Netherlands, USA and Brazil. Tampnet connects offshore installations to redundant and reliable terrestrial networks with high capacity and low latency (high speed).
Tampnet also installs and operates offshore 4G LTE coverage networks enabling roaming and digital transformation) on offshore oil & gas platforms, offshore windfarms and service vessels and other commercial vessels. Tampnet International Carrier is Tampnet's European and transatlantic fiber infrastructure network, passing through eight selected countries. Tampnet International Carrier is all about connectivity, capacity and speed.