19 August 2020
Beginning of August 2020 Nippon Express (Nederland) BV, subsidiary of the Japan-based global logistic company Nippon Express Co., started building a new warehouse at Schiphol Trade Park (STP), one of Amsterdam Airport City's top locations.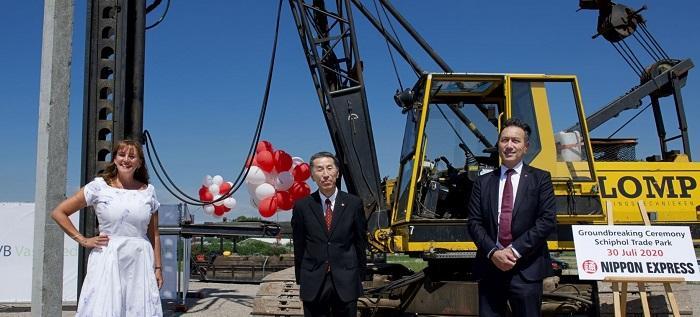 Construction was officially started beginning of August 2020 and the warehouse is expected to be operational in July 2021. Offering more than twice the space of the company's existing facility, the new warehouse is being erected in Schiphol Trade Park, about 7 km southwest of Amsterdam Airport Schiphol, one of Europe's key hub airports, to cope with steadily rising air cargo volume. 

With a warehouse area of 9,836 m2 (including 315 m2 dedicated pharmaceutical storage space and 2,261 m2 office space) 19 truck docks will be available. In anticipation of dealing with semiconductor-related equipment and other heavy or long-length cargo, a ULD handling system will enable the facility to process 20-foot pallets. The roof will be outfitted with a solar panel array to make the facility more eco-friendly. Activities at the facility will include air and ocean cargo import and export Container Freight Services (CFS) operations, removals and cross-dock operations.
Distribution of Pharmaceuticals
Good Distribution Practice (GDP) certification, a standard for the proper distribution of pharmaceuticals, will be sought for the new warehouse to enhance Nippon Express Nederland's distribution network for pharmaceuticals, which has been stipulated a priority industry in the Nippon Express Group Management Plan's "Growth Strategy for Core Businesses".