9 September 2022
The much awaited IntelliSys Conference on Artificial Intelligence was held in hybrid mode early this September at the Park Plaza Amsterdam Airport in Lijnden located in Amsterdam Airport City. The conference witnessed a plethora of distinguished scholars, researchers, industry specialists and scientists who enthralled all by their innovative studies having far reaching impacts and applications of Artificial Intelligence (AI).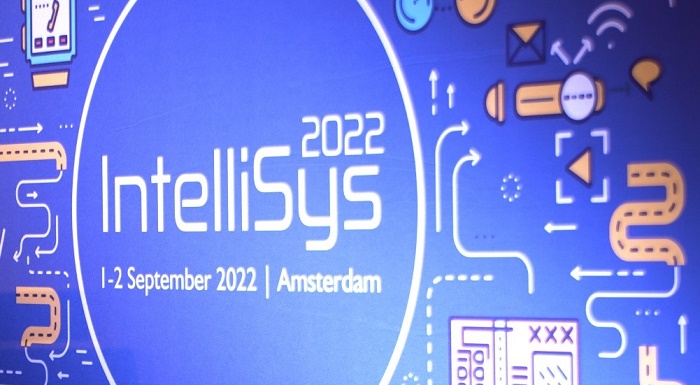 Eminent keynote speakers
The conference was held from September 1 to September 2, 2022. More than 75 delegates from across the globe adorned the Conference in-person while around 200 delegates participated online. It provided them a platform to showcase their original and scientific research in the field of intelligent systems. The highlight of the conference were the eminent keynote speakers who enlightened us on various topics of Artificial Intelligence. Edward Ashford Lee from Berkeley spoke on "Do We Really Want Explainable AI?" Andy D. Pimentel from University of Amsterdam threw light on "Systems for AI, and AI for Systems." Albert Ali Salah from Utrecht University detailed "Designing Computational Tools for Behavioral and Clinical Science." Paul Luckowicz from Technical University of Kaiserslautern drew our attention to "Human Centric AI as Cognitive Exoskeleton." Jochen Cremer, co- director of TU Delft discussed "AI for Distributed Energy Systems."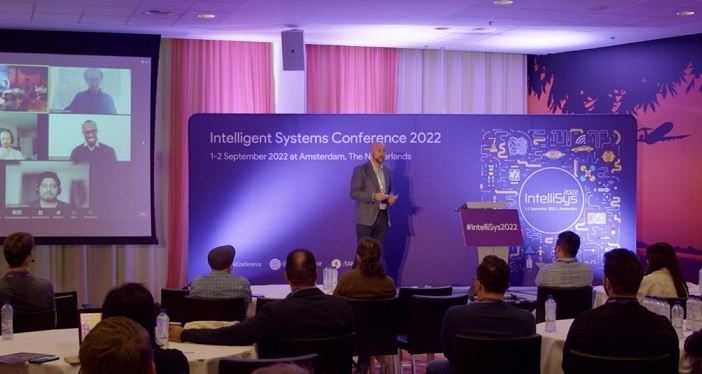 Professor Sebastiano Battiato, professor at University of Catania and Chair of the Conference had remarked, "IntelliSys is sure to contribute in the field of Artificial Intelligence and its innovative applications in diverse fields. The event would be marked by various eminent keynote speakers who would share their invaluable insights on intelligent systems. We celebrate the return of IntelliSys, post covid, with amplified momentum and vigor."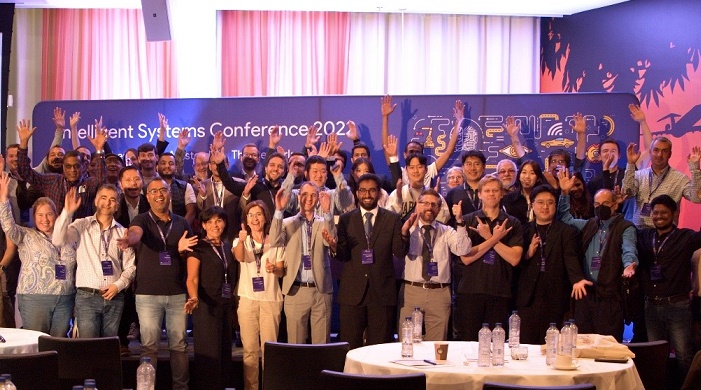 Pioneer of computing and technology
IntelliSys is part of Science and Information (SAI) conference series initiated in 2013 comprising Computing Conference, Future Technologies Conference (FTC) and Future of Information and Communication Conference (FICC). The SAI organization, founded in 2010, has been a pioneer in disseminating information in the field of computing and technology.
Outstanding location for Tech events
Amsterdam Airport City is an outstanding location for technology companies, events, and fairs. It is the digital gateway to Europe with a unique tech infrastructure and a tech-supportive ecosystem necessary for a data-driven economy. The area offers unparalleled cable- and fiber-infrastructure via direct connections to one of the world's leading internet exchange hubs, AMS-IX and NL-IX (both in the global top 10 of largest internet exchange points), including direct routes to the US and Asia. Amsterdam Airport City and its region are one of Europe's largest datacenter markets. Moreover, the Amsterdam Metropolitan Area has established itself as a significant player on the international tech scene. There are more than 900 tech companies, making up for a substantial part of the workforce.