More than 4,200 foreign companies have invested in Amsterdam Airport City and its wider region, providing 250,000 jobs. We offer a stable economic climate and high-quality business networks, where businesses are connected to other businesses, people, knowledge institutions and governmental organizations. A growing number of trend-setting companies are setting up their business operations in our cutting-edge business parks.
Business Ecosystem
Image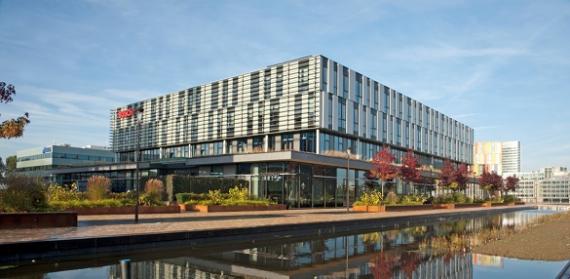 Amsterdam Airport City is an international headquarter hub, home to over 700 foreign companies. It is part of a thriving ecosystem of accelerators, incubators, and high-ranking knowledge institutions. We connect people and businesses in key industries through online and offline networks. In addition, we also maintain a high-quality network of internationally oriented service providers in finance, legal advice, business, ICT, creative and supply chain services. 
Safe, Stable & Transparent
Amsterdam Airport City benefits from the stable and vibrant democracy of the Netherlands, recognized worldwide for its transparency, fairness, and effectiveness. The Netherlands has a fair and transparent legal system and is home to the intergovernmental organization, the European Patent Office. Moreover, the tax system of the Netherlands is beneficial for businesses with a well-developed financial system, spanning international banks, private equity investors, venture capital funds and trusted fund managers.
Image